Axinom DRM
Axinom DRM consists of two essential components needed for the protection of media assets:
Axinom DRM Key Service
The Key Service provides the encryption keys to the packager to encrypt the media assets during the preparation stage.
Axinom DRM License Service
The License Service issues licenses to end-user devices requesting playback of the video streams. It supports all major DRM technologies, including Google Widevine, Apple FairPlay, and Microsoft PlayReady.
Being an inherently flexible service, Axinom DRM can integrate into multiple scenarios. A typical scenario looks as follows: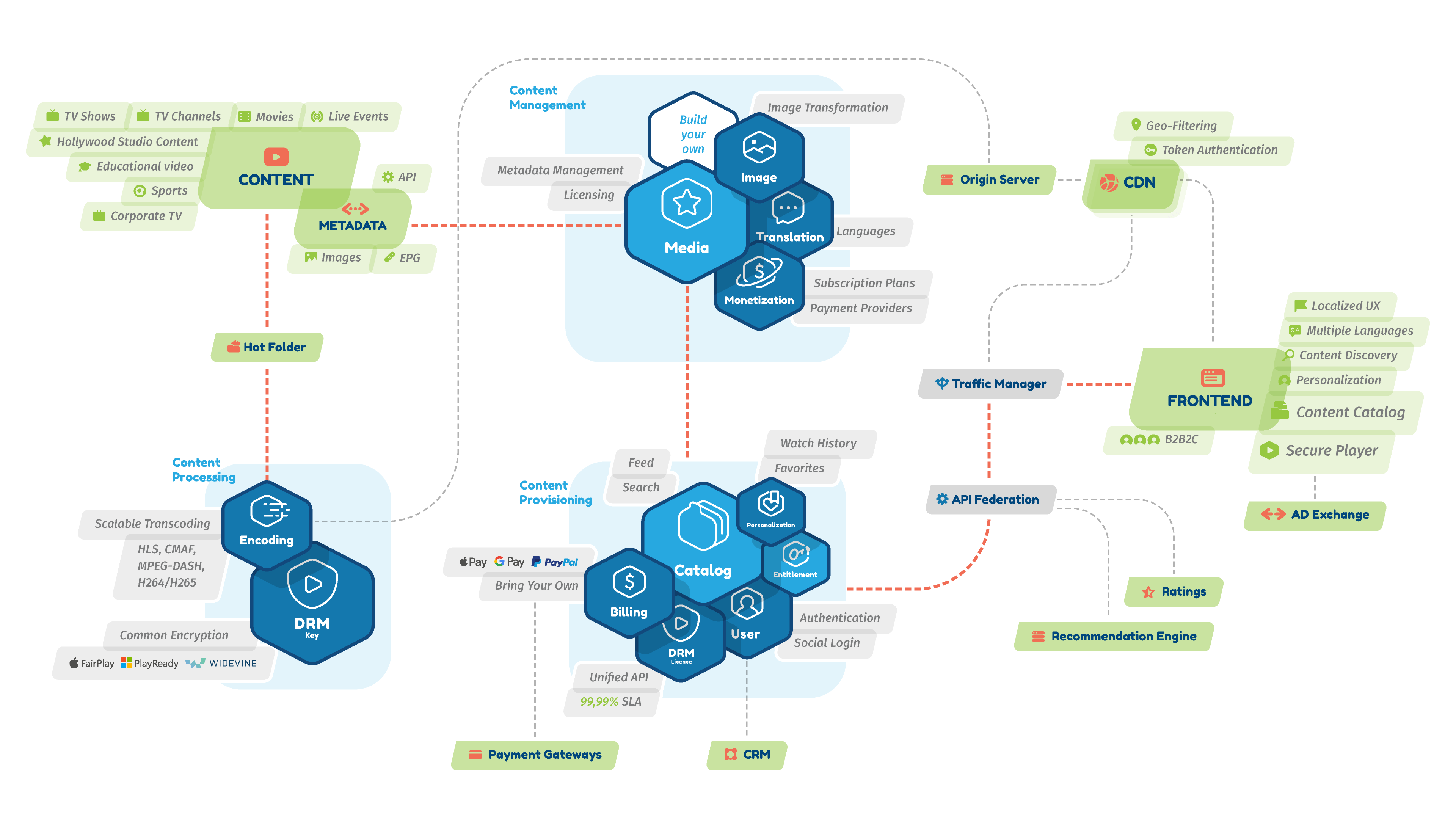 Double click/tap to zoom